6th Form Results
---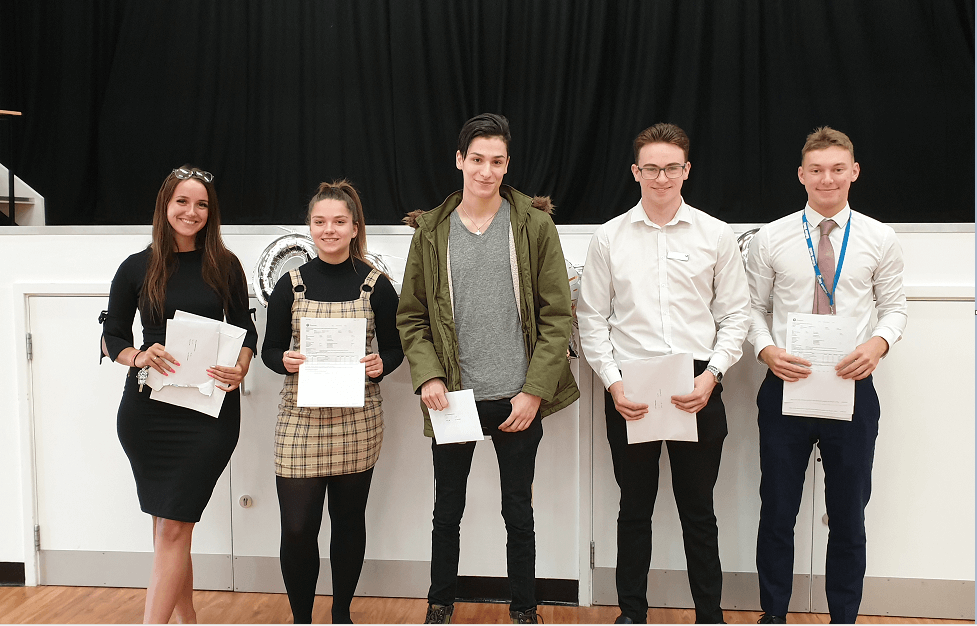 Aylesford School 6th Form Results
We are celebrating another record year of A level equivalent results with a 98% pass rate and are particularly proud of the significant number of A* and A grade equivalents in Science, Health and Social care, Business and Sport. We are also celebrating our first cohort achieving the International Baccalaureate Careers Programme Award.
All students have been successful in securing a place at their desired destinations. A very well done to them all.
There is an increase in the number of students who have secured places studying a wide range of courses at University. In addition to more traditional subjects we have students opting to study Accounting and Finance, Biomedical Sciences, Law with Criminology, Primary Education and Psychology. Some students have elected to follow higher education courses locally whilst we also have students choosing to study at universities outside Kent, including Plymouth, Greenwich and University of Law in Birmingham.
Other students will be taking up workplaces or undertaking professional training with many going into excellent apprenticeships and employment with BMW, Balfour Beatty, KHP Country Homes and TPS Global.
We would like to congratulate all of our students and know that our emphasis on good academic qualifications as well as developing good character will put them in great stead in the future.
We are delighted to be offering the International Baccalaureate Careers Related Programme in our Sixth Form as one of our pathways and we remain in a strong position to offer a full range of successful courses for students who live in and around Aylesford.