Clubs & Extra Curricular Activities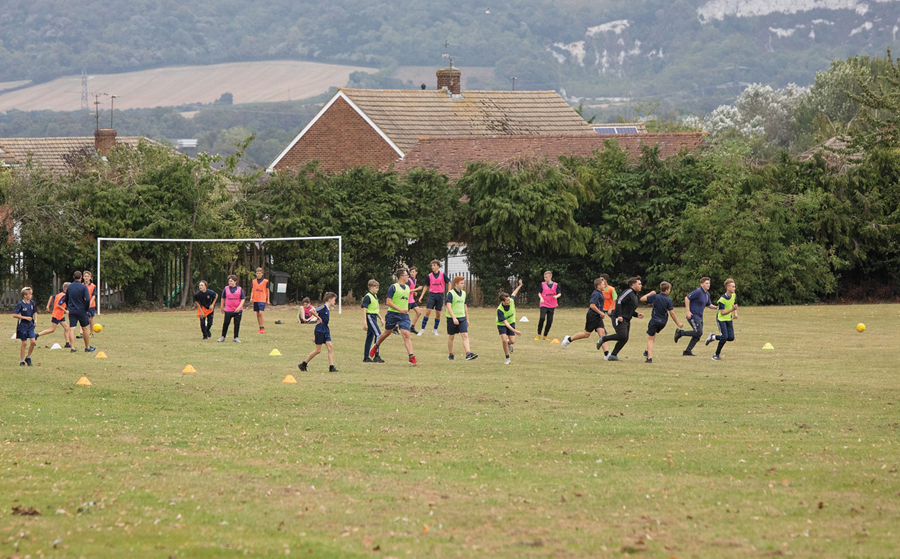 Extra curricular activities are extremely important at Aylesford School. The school offers a wide range of clubs and activities which change on a termly basis. All students are encouraged to participate and actively take part In these as they are an essential element of character development.
We also love to know and hear about the clubs or activities students do outside of school – so please do let us know!
For more information about clubs please view the club timetable or speak with your subject teachers to find out more.
Current Timetable
Correct at time of publication - subject to change.
Monday
Lunch 1.25 – 1.55pm
Netball – SCR all years - Sports Hall
Music Club – All Years – Wi1 (GHE/KTH)
After School 3 – 4pm
Dance (KJA)
---
Tuesday
Lunch 1.25 – 1.55pm
Year 10/11 Football - AGR – Sports Hall
Music Club – All Years – Wi1 (GHE/ KTH)
After School 3 – 4pm
Boys Football (AGR, TAX) PE Department
Girls Football (SCO) PE Department
KS3 Coding Club – (CEM) WE7
Sports Fixtures
Week 1 Revision - Year 11 Maths/Year 10 Option A
Week 2 Revision - Year 10 Maths/Year 11 Option A
---
Wednesday
Lunch 1.25 – 1.55pm
Girls football (KJA) - Sports Hall
Music Club – All Years – Wi1 (GHE/ KTH)
After School 3 – 4pm
Netball (SCR) PE Department
Fitness/ cross country (AGR) PE Department
DofE (As required)
Geography Club – (MMU) L9
Sports Fixtures
Week 1 Revision - Year 11 Science/Year 10 Option B
Week 2 Revision - Year 10 Science/Year 11 Option A
---
Thursday
Lunch 1.25 – 1.55pm
Year 7 football (PCO) - Sports Hall
Music Club – All Years – Wi1 (GHE/ KTH)
After School 3 – 4pm
Handball (PCO) –PE Department
KS3 English Club – English Department
BTEC/NCFE Catch up
Sports Fixtures
Week 1 Revision - Year 11 English/Year 10 Option C
Week 2 Revision - Year 10 English/Year 11 Option C
---
Friday
Lunch 1.25 – 1.55pm
Year 8/9 football (TAX) - Sports Hall
Music Club – All Years – Wi1 (GHE/ KTH)
Dance/Yoga (Gym) (KJA)
After School 3 – 4pm
Drama Club (HVI) – School Hall