Student Council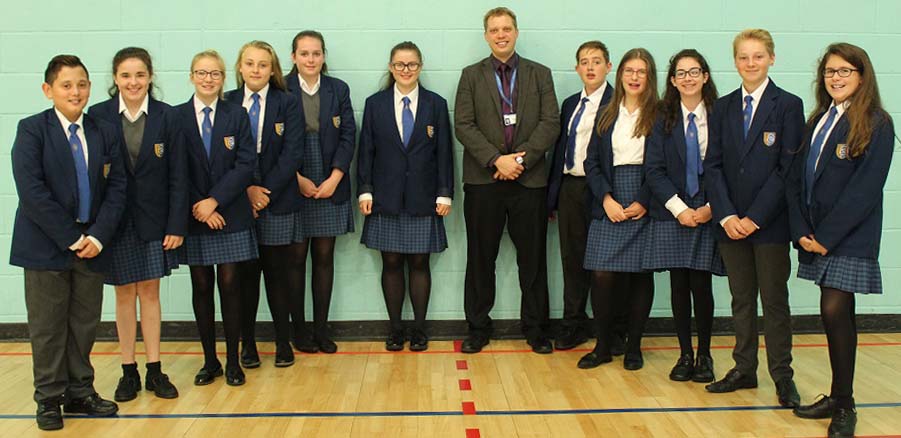 Aylesford School launched The A Team and Student Voice initiative to give students the chance to influence how the school is run.
This student voice activity is run in mentor time and is a chance for students to discuss a topic (chosen by staff at first) that they will be able to give feedback on and discuss how they feel about a particular topic.
We have tried to involve as many students as possible in this so that they are actively involved in discussing these topics each fortnight. Each mentor elects 2 "Student Voice Ambassadors" who have responsibility for writing down what is said in their mentor discussion so that the different viewpoints of people in their group are recorded.
Students have also been given the opportunity to give feedback privately and not in a public way if they feel more comfortable doing this. Those students are encouraged to write their thoughts down on paper during that time, or at home if necessary and bring it to me (preferably with their name, year and mentor group on it) and hand in to me in L12 or in my pigeon hole.
Parents/Guardians: Your encouragement of them is really important to us, so please remind them that this is THEIR CHANCE TO CHANGE the school in a way that suits them and they are able to tell us honestly about their experiences so that we can act on it and LET THEIR VOICE BE HEARD!
Achievements since January 2017:
We have successfully surveyed the school to see how safe students feel in school. We have then been able to feed this back to the Senior Leadership Team who have made changes to the school behaviour structure and put the focus on character virtues.
We have been involved in shaping the new behaviour structure and feeding back the survey on what character virtues were felt to be most important to students at Aylesford School.
We have completed a survey of the canteen and played an active role in changing the menus in the canteen based on that feedback. There is now an ongoing dialogue between the students and the canteen to ensure that they provide students with a balanced, varied and nutritious menu that is cost effective.
We have helped with the transition to an IB school, showcasing the work of the A team and helping to demonstrate the character virtues that are so important in the IB learner profile.
We have petitioned students to act more safely around school and put up signs on the stairs to remind students to stand on the left. Due to this there will be the introduction of the Conduct Card which will make students more accountable for their behaviour between lessons and at break and lunch times.
We have discussed what makes a good lesson and fed back student's views in staff training.
Future Aspirations
The A Team have relished the opportunity to survey and then feedback the views of students on important issues that are important to them. By giving students the opportunity to get actively involved in the life of the school, and in decisions made, it has allowed them to have a greater understanding of how the school is run and to believe that they can have an impact.
We hope to continue to be involved in the future changes to the school and have a positive impact on daily life for all students at Aylesford School.
Do you have what it takes to be a part of The A Team?
We are always on the lookout for committed students who have a passion for their school and want to make a positive difference.
Please read the job specification through with your son or daughter so that they know whether or not they would like to apply and please actively encourage them if they are interested so that they understand that this is a positive way that they can make a difference to their lives in school and be actively involved in decisions that are made! It will also be an excellent example of how they have shown leadership, organisation, resilience, initiative, communication.
For an application form and more information please email Mr Neeve