Actor Phil Wright Visits Aylesford School
---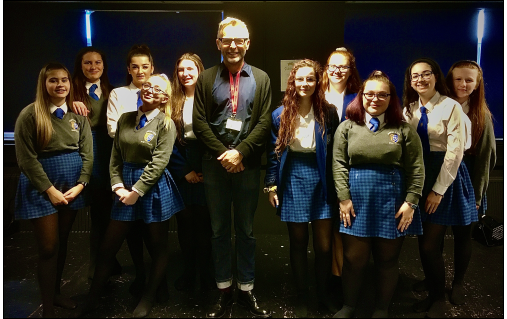 Yesterday we had the pleasure of a visit from professional actor Phil Wright.
Phil has been an actor for 34 years and has appeared in lots of Television programmes over the years such as Casualty, Call The Midwife, The Bill, Eastenders and Holby City to name a few! He's also been in several movies, TV adverts and has done lots of live theatre over the years, working alongside some of the biggest stars like Dame Helen Mirren, Andy Serkis and Kate Winslet.
He spoke at length with the drama students about how he got started in the industry his time at drama school, as well as giving an honest account o the highs and lows of becoming an actor.
The students had a fantastic time and were very engaged throughout and showed great curiosity to find out more about his profession and story
They particularly enjoyed the new acting game that he introduced to them!!
Phil was extremely complimentary about our students and hinted that he may be back soon to work with our drama students in the future!
Another great opportunity for Aylesford School!
A big thank you must go to Mr Thompson in the music department for arranging such an inspiring visitor for our students