Aylesford - A dementia friendly school!
---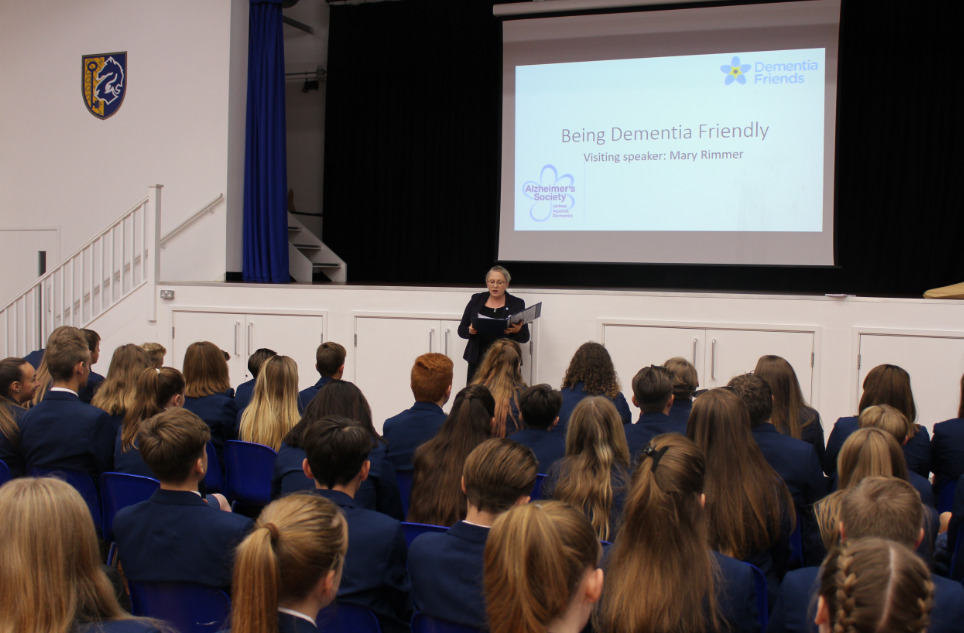 This week, year 7, 8 and 9 have been lucky enough to have Mary Rimmer, from Brachers Solicitors talking to students about how to be Dementia Friendly. Throughout each assembly, students were respectful and open minded when learning how they could be more aware of those with Dementia and the issues that they face. Next week as a character focus in mentor time they will be able to sign their pledges to be a Dementia Friend so that we can help to create a "dementia friendly generation". All students that sign the pledge will receive a dementia friends badge as a public demonstration of their intention of acting in a dementia friendly way.

This is all leading up to Aylesford School's first Dementia Café on 19th December where will be hosting members of the local community who have Dementia or who support Dementia. This is an exciting opportunity for Aylesford School and the A Team to develop the character of the students and strengthen links with local community.