Aylesford launch Dementia Cafe
---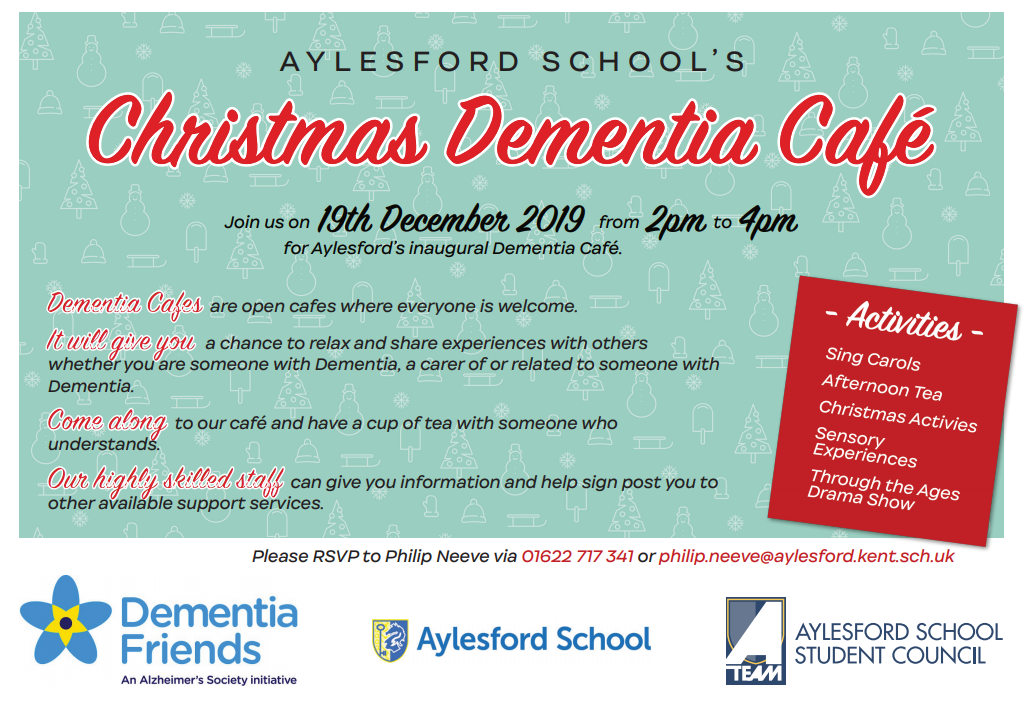 Dementia cafe starts - Thursday 19th December 2019
Staff and Students at Aylesford are proud to let our community know that we will be holding our first dementia cafe on Thursday 19th December 2019.
We have been learning about dementia and how cruel it can be in some of our assemblies this year and we are extremely pleased that we will be able to do something that has a positive impact on dementia sufferers, their carers and their families.
There are already many students who are working with Mr Neeve to make this happen but if any other students want to be involved or have ideas about how they could support then they should see Mr Neeve.
Please help us by sharing this within the local community and spreading the word to anyone who might be interested!
Aylesford School