English Department - Christmas Carol Revision
---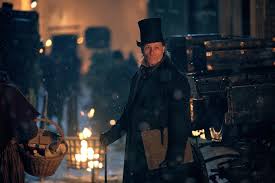 At GCSE all students study A Christmas Carol which will form a large part of their AQA literature exam.
It is important that students own a copy of the text which they can use in class and at home to study from.
There are a wealth of resources available to support students with their revision, some of our favourite websites are:
Seneca revision
BBC bitesize
Sparknotes
Revision world
As well as these websites we have created our own revision booklet with much of the key information and quotes students need to learn. They should begin learning this information as early as possible to ensure they are confident for their final exams.
The revision guide should be downloaded using this link:
Christmas Carol - Revision Booklet
To see an example of the questions students will be asked please click this link - students are encouraged to complete exam practice at home, each essay is worth 30 marks and a response will be around 2-3 pages long: