The Queen comes to Aylesford School
---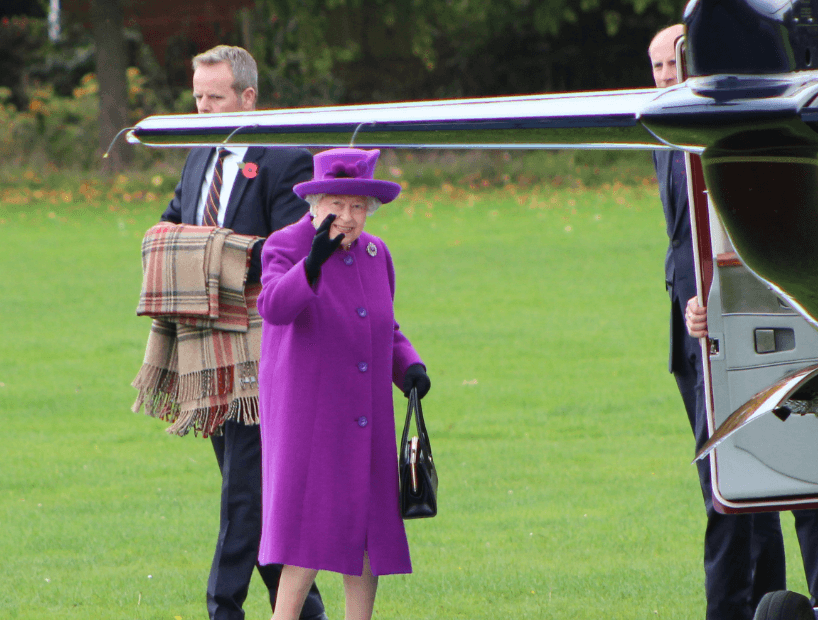 The Queen comes to Aylesford School!
What a fantastic day for Aylesford School! We had an incredibly successful trip to the Royal British Legion today to and we were all fortunate enough to catch a glimpse of the Queen arrive and leave for her Royal Visit at the British Legion, with some students and staff even lucky enough to have a conversation with her!
Not only that - but a few weeks ago Aylesford was chosen as the location for her Majesty to land in her helicopter! This has been kept under-wraps until today and has been the reason for the extremely high police and security presence around the school this week!!!
We were lucky enough to see her arrive back at Aylesford today and take off from our field in the Royal Helicopter! All our students got to come out and wave their flags to say farewell to our Majesty the Queen for what was a truly memorable experience that will stay with our students for a lifetime!
A big thank you must go to Mr D Wright and Miss Kelvie for organising the day and the opportunities for the students, another huge thank you to our staff for supporting, and a massive well done to all our students who showed great character and were incredible ambassadors for Aylesford School throughout the day!