Year 9 and 10 English
---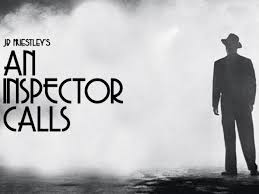 Next term in English students in year 9 and 10 will be studying An Inspector Calls. This is one of the GCSE texts and it would be beneficial to students to own their own copy of the play.
It can be found on Amazon below at the link bellow for £9 and cheaper second hand. The book is An Inspector Calls (Heinemann Plays For 14-16+)
https://www.amazon.co.uk/dp/0435232827/ref=cm_sw_r_cp_apa_i_e25xDb6N17G2G
If you would like any information on GCSE English at Aylesford School, or the other 2 texts students will be studying please contact me on michelle.johnston@aylesford.kent.sch.uk.
Mrs Johnston.